The club, which was established in 1922, has around 250 members, the majority living in Bolton and surrounding areas.
The club's main aim is to foster enjoyment and appreciation of the countryside which we do principally through a regular and varied programme of walks sent out to members every two months. Details of forthcoming walks are available via the Walks Programme menu option above.
The club is open to walkers, aged over 18 years of age. The fees are stated below and are payable when joining and on 1st March annually. Unfortunately, dogs are not allowed on walks.
Membership subscriptions:
For programmes sent by email – £12
For programmes sent by post – £18
For couples receiving programmes by post the fee will be £30 (£12 + £18)
New members are always welcome. We are always pleased to see them. If you are interested in joining us, you will find the details of all our various walks in the Walks Programme section. If you wish to become a member, or if you have any queries, please contact us by email – boltonhf@gmail.com. A member of the committee will contact you as soon as possible. If you wish to try us out before joining, you are welcome to join us on a walk – just turn up and introduce yourself to the walk leader.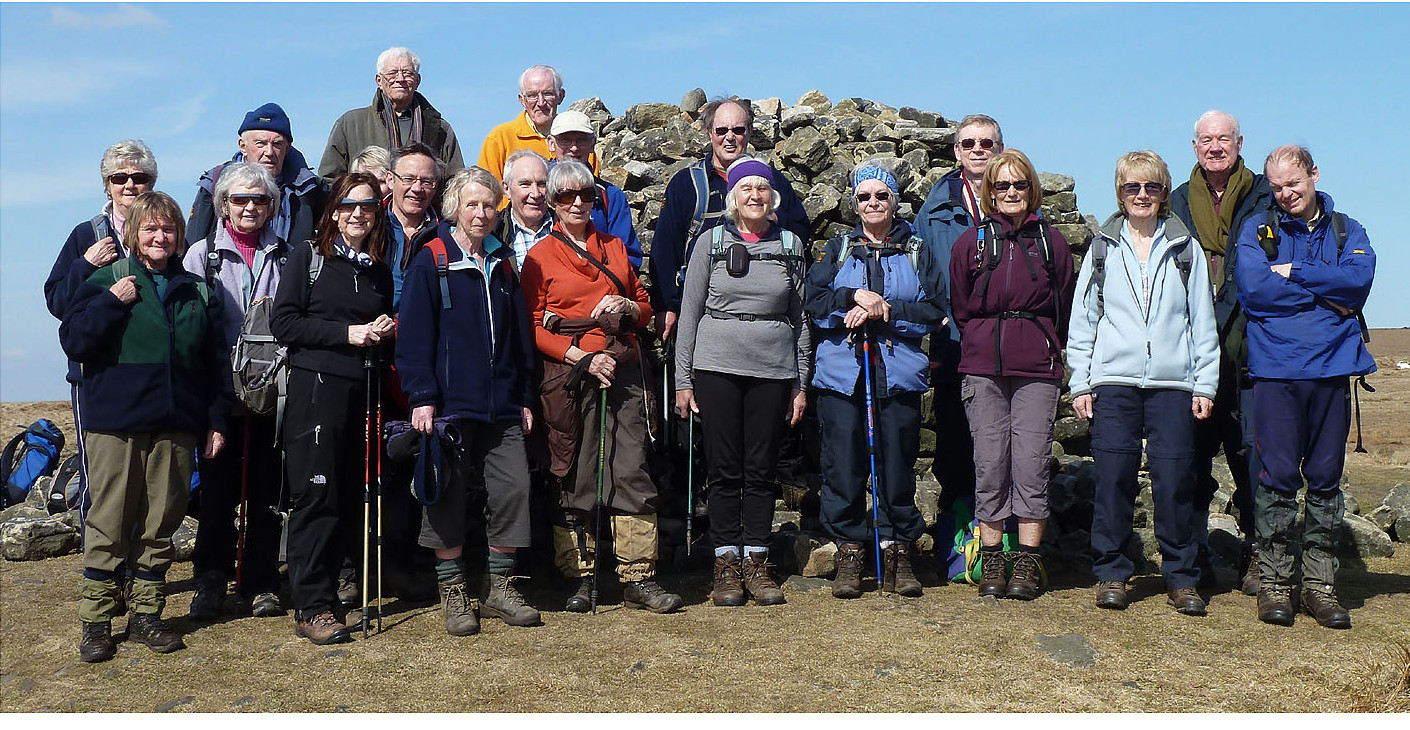 ---
Walks
The Club runs walks on 3 days each week, Wednesday, Saturday and Sunday, with an additional walk on Thursday evening in the summer. The walks are of variable lengths.
There can be 5 Wednesday walks, which are graded according to distance and difficulty: All walks start at 10.30 a..m. , except for the No 1 Walk which starts at 10.00 a.m.
No. 1 – Walk is 10 plus miles
No. 2 – Walk is between 8 and 10 miles
No.3 – Walk is between 6 and 8 miles
No. 4 – Walk is between 5 and 6 miles
No. 5 – Walk is around 2 miles but does not run every week
The Thursday evening walk starts at 7.00 p.m., is between 5/6 miles and finishes at 9.00 p.m. at a local pub.
The Saturday walk starts at 12.30 p.m. and is usually 6 to 8 miles.
The Sunday walk starts at 10.30 a.m. (10.00 a.m. during winter months) and varies from 8 to 13 miles.
All walks are led by Club Members. Most walks are circular. Walkers find their own way to the starting point which is shown on the Walking Schedule. However, we encourage members who live near one another to share transport and costs, if possible.
---
Coach Trips & Social Events
Coach trips run usually on a Wednesday in May, July and October.
Social events are also arranged, which include an annual dinner, a lunch and a Ceilidh.
---
Members
Walkers are expected to be reasonably equipped and it is essential to have boots and a waterproof jacket and trousers. Prospective members are welcome to try the walks before actually joining, subject to acceptance of the Club's Code of Conduct.
The Club's Code of Conduct is available via the Code of Conduct menu option and your attention is particularly drawn to the Club's position on risk, liability and insurance.
New members are invited to contribute to the club's walking programme after twelve months.